Art For Soil is a creative initiative under the umbrella of the Save Soil Foundation, with a focus on using art to raise awareness about the impact of soil desertification and the goals of the Save Soil Campaign. The project encompasses and supports a variety of campaigns, including #GraphitiForSoil, #FestivalForSoil, #GifForSoil, #MusicForSoil, #DanceForSoil, #SportsForSoil, #CycleForSoil, #WalkForSoil, #ScoreForSoil and more.
One of the most impactful initiatives of Art for Soil has been the #GifForSoil campaign, which has brought over 85 million viewers to the Save Soil Campaign through the use of GIFs and stickers. These stickers have trended on the #1 page during major global events such as the FIFA World Cup, Christmas, New Year's Eve, and more.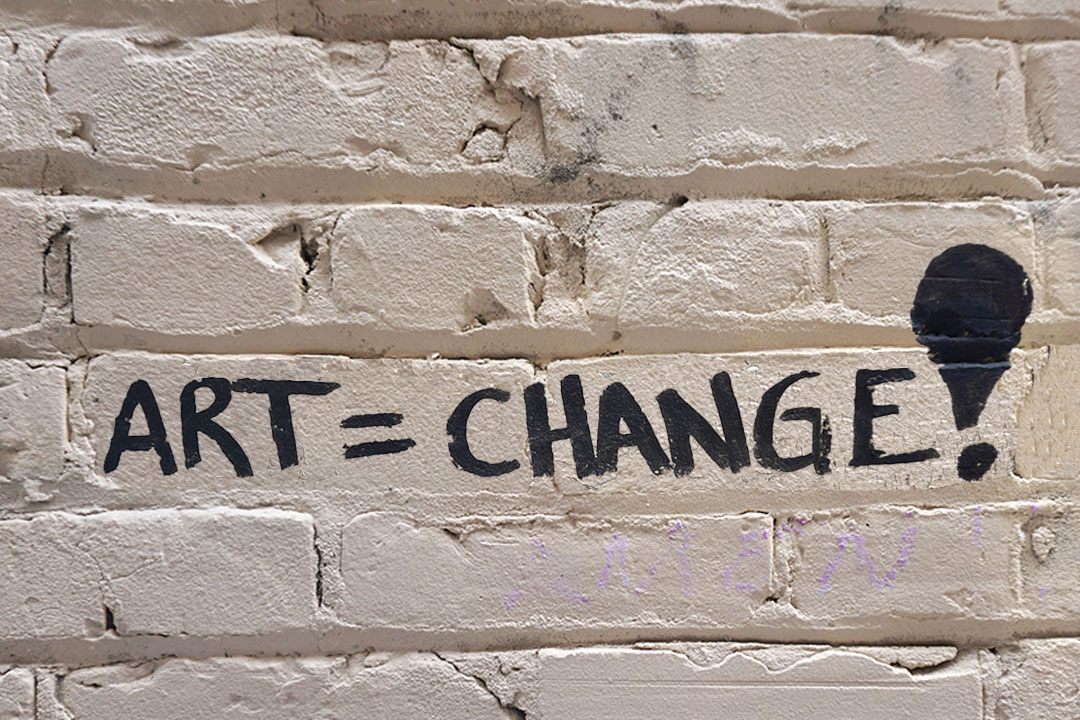 Spray Paint On Wall Depicting Importance Of Art In Shaping Culture and Society (Credits – @chomoda)
Another noteworthy accomplishment of the Art For Soil project is the team's efforts to change the linguistic meaning of the phrase "Soiled It" Previously, this phrase had a negative connotation associated with feces, which the team felt was unacceptable for such an important resource as soil. Through the creation of GIFs with positive emotions and captions featuring the phrase, the Art for Soil team successfully viralized a new, more positive interpretation of "Soiled It." The team is now working to officially add this linguistic change to the Urban Dictionary as an alternative slang expression for "Nailed It."
In addition to these efforts, Art for Soil has some exciting initiatives in the works. The team is planning a large-scale carbon neutral NFT project that will change the way we think about NFTs, reflecting realities from the micro to the macro level and playing a crucial role in communicating the urgency of the climate crisis to the world. The project will also release a merchandise store featuring the popular stickers that went viral on Instagram, and there are exciting collaborations being planned with graffiti artists from around the world who will use the Save Soil logo in unique,
creative ways.
Overall, Art for Soil is a powerful example of how art can be used to bring attention to important causes and drive real change. Through its creative initiatives, the Art for Soil project is helping to shape the future of the Save Soil Campaign and making a positive impact on the world.
Source – SSF Volunteers