Microbiometer, a leading soil testing technology company, and Save Soil Foundation (SSF), a global non-profit organization initiated as part of the #SaveSoil campaign committed to solve our planets desertification crisis, are proud to announce their strategic partnership.
This collaboration aims to bring Microbiometer's technology capabilities to SSF and assist Microbiometer in gaining exposure through the #SaveSoil campaign. Both parties believe that this partnership will not only help them achieve their organizational milestones but also play an important role in shaping the landscape of soil health technology solutions.
The partnership will leverage Microbiometer's expertise in the soil testing field to improve SSF's capabilities in this area. SSF will benefit from Microbiometer's advanced testing kits, which will enable them to better understand the soil's microbiological health and tailor their soil management practices accordingly. In turn, Microbiometer will gain valuable exposure to the world through the #SaveSoil campaign, helping them reach a wider audience and promoting their mission to improve soil health.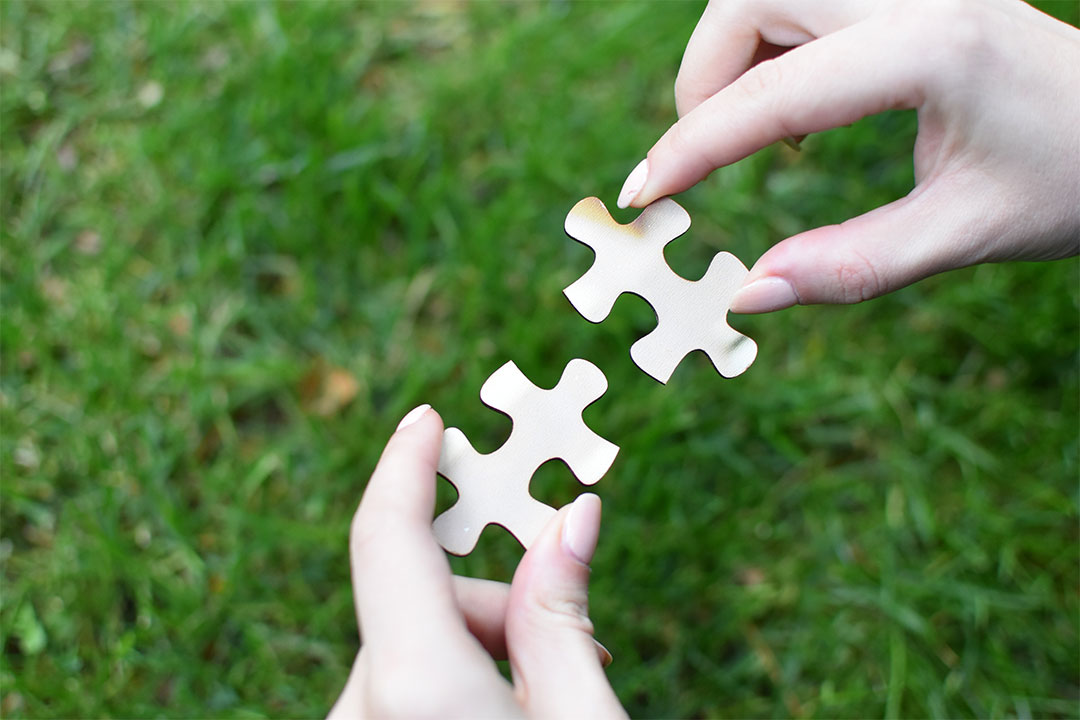 Creative Artwork depicting two important pieces of puzzle joining hands together to make a complete artpiece (credits – @anonymous) 
 "We are excited to partner with Save Soil Foundation and bring our technology capabilities to the organization" said MicroBiometer's President – Laura Decker. "We believe that this partnership will help us achieve our mission in helping growers improve their soil health, while also contributing to SSF's vision of restoring soil health worldwide through sustainable management practices."
"We are thrilled to welcome Microbiometer as a partner in our mission to promote sustainable soil management practices" said SSF's Founding Member Committee. "Their expertise in soil testing and commitment to soil health aligns perfectly with our organization's values, and we look forward to collaborating with them to advance this cause."
To celebrate this partnership, Microbiometer is offering the Save Soil community a special promotion code for a 15% discount on their soil testing kits. Head to their website and use the promo code "SaveSoil15" while checking out to avail of this discount.
We are excited to see the impact that this partnership will have on soil health and are proud to celebrate this momentous occasion. Together, we can make a difference in promoting sustainable soil management practices and preserving the health of our planet.
Source – SSF Volunteers