We are thrilled to announce a groundbreaking partnership between the Save Soil Foundation (SSF) and YOUTHTOPIA, two organizations committed to creating a sustainable future by empowering youth and uniting efforts to achieve the global goal of #SaveSoil.
At the core of this partnership lies a shared belief in the power of youth and their ability to drive meaningful change. SSF and YOUTHTOPIA recognize that nurturing young minds is the most important investment a society can make to create innovative solutions and a sustainable future. By joining forces, we aim to harness the energy, passion, and creativity of the younger generation, empowering them to become active participants in the global mission to save soil.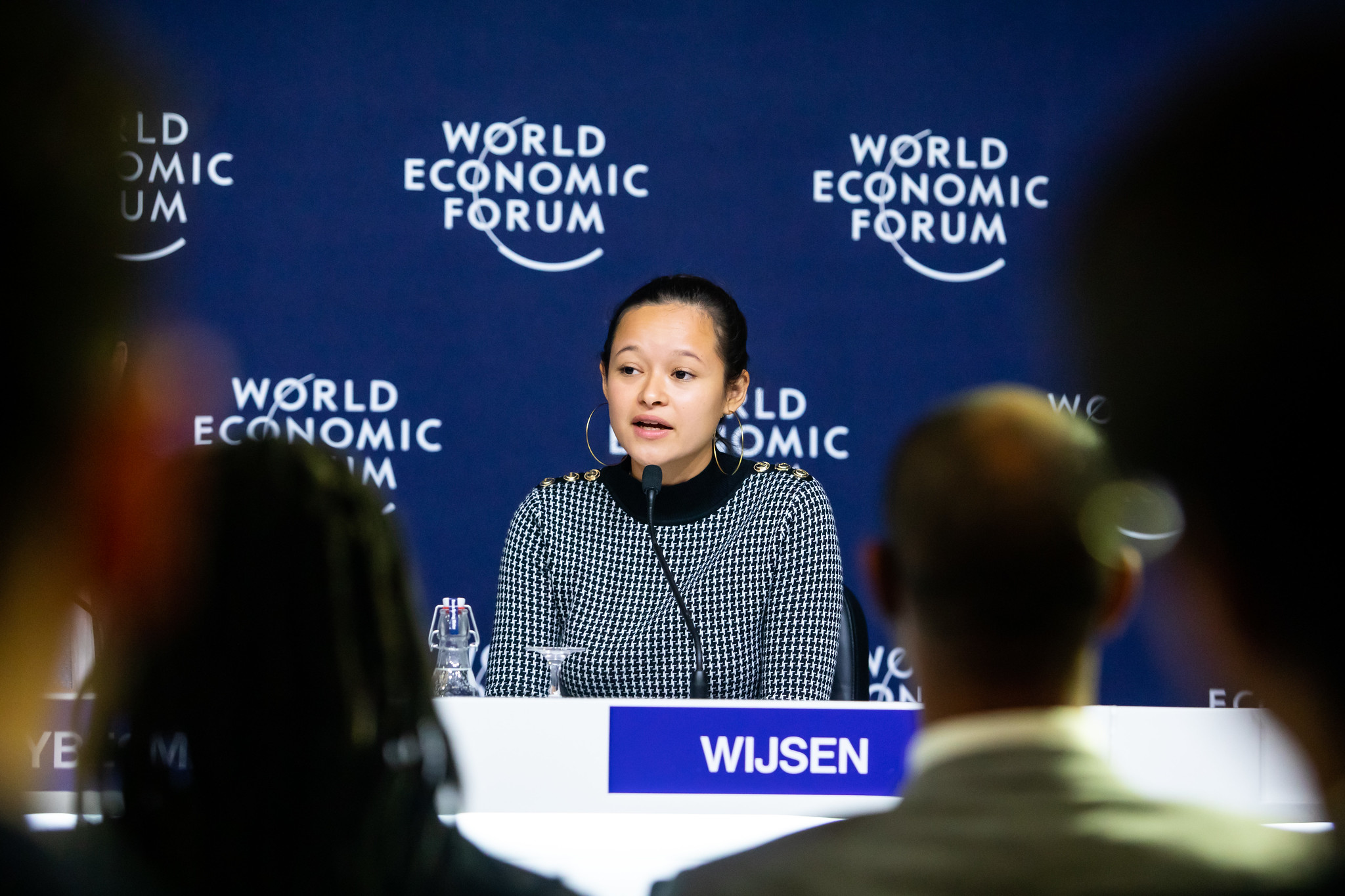 Melati Wijsen addressing at the 2021 – World Economic Forum. 
"It's incredibly exciting to come together for such an important message, rallying our efforts to push our partnership forward and make progress." said global changemaker and founder of YOUTHTOPIA – Melati Wijsen to celebrate our moment of partnership.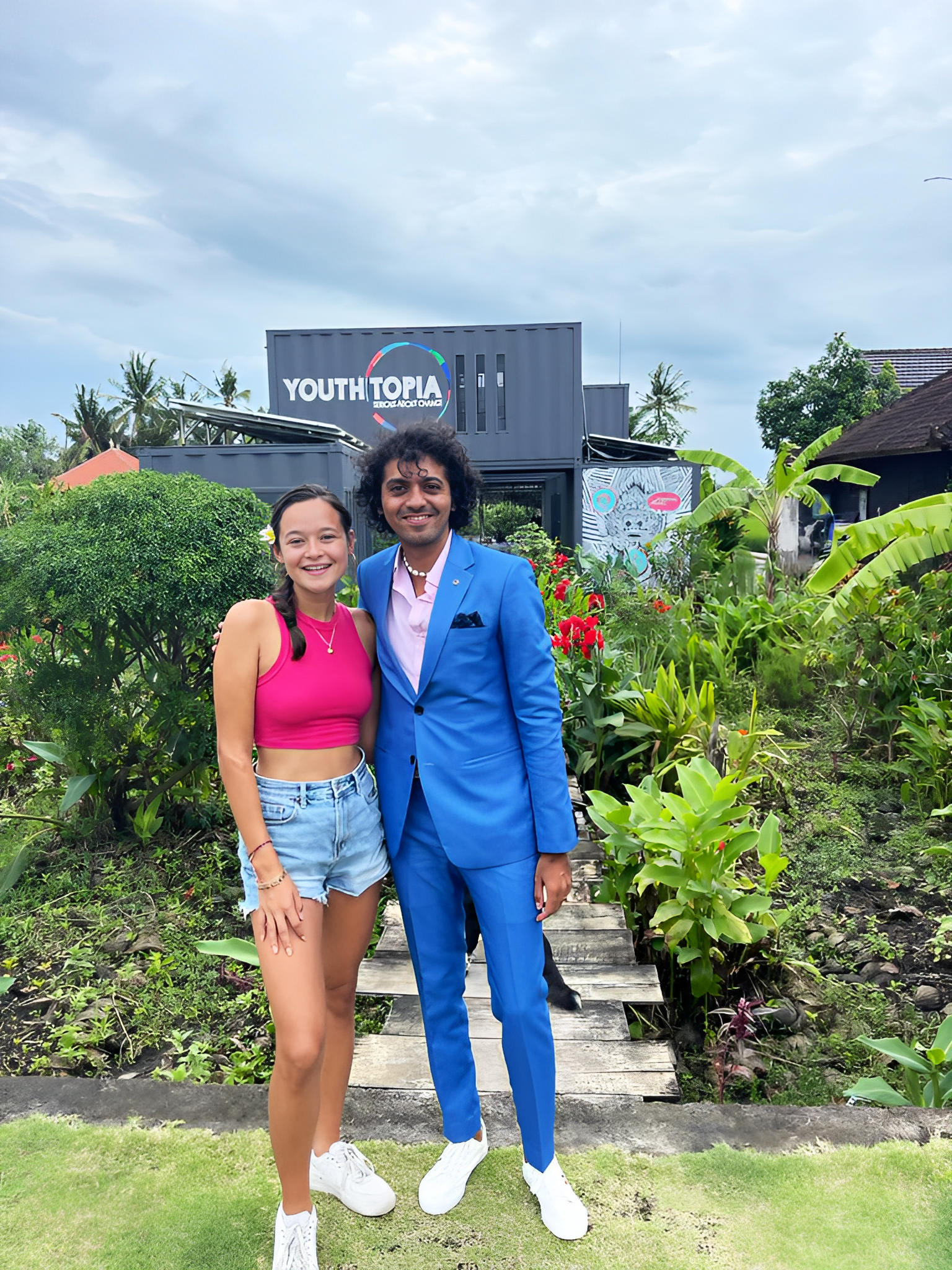 Founding Member of SSF at YOUTHTOPIA HQ – Bali
"Inclusive action is the only way forward. It is only through inclusion will we be able to heal the exclusivity that separates us from our true nature and our connection with Soil – our very body " said the Founding Member of Save Soil Foundation – Gaurav Harchwani.

He further adds "We live in an age where Fitbit tells us how many calories we have burned, and the same should apply to the soil. It is extremely important for us to educate the youth about the importance of soil and its declining global health, not through belief alone but by utilizing portable technologies that can serve as a Fitbit for monitoring our soil. SSF is fortunate to have a youth icon, leader, and changemaker like Melati inspiring millions of young minds around the globe."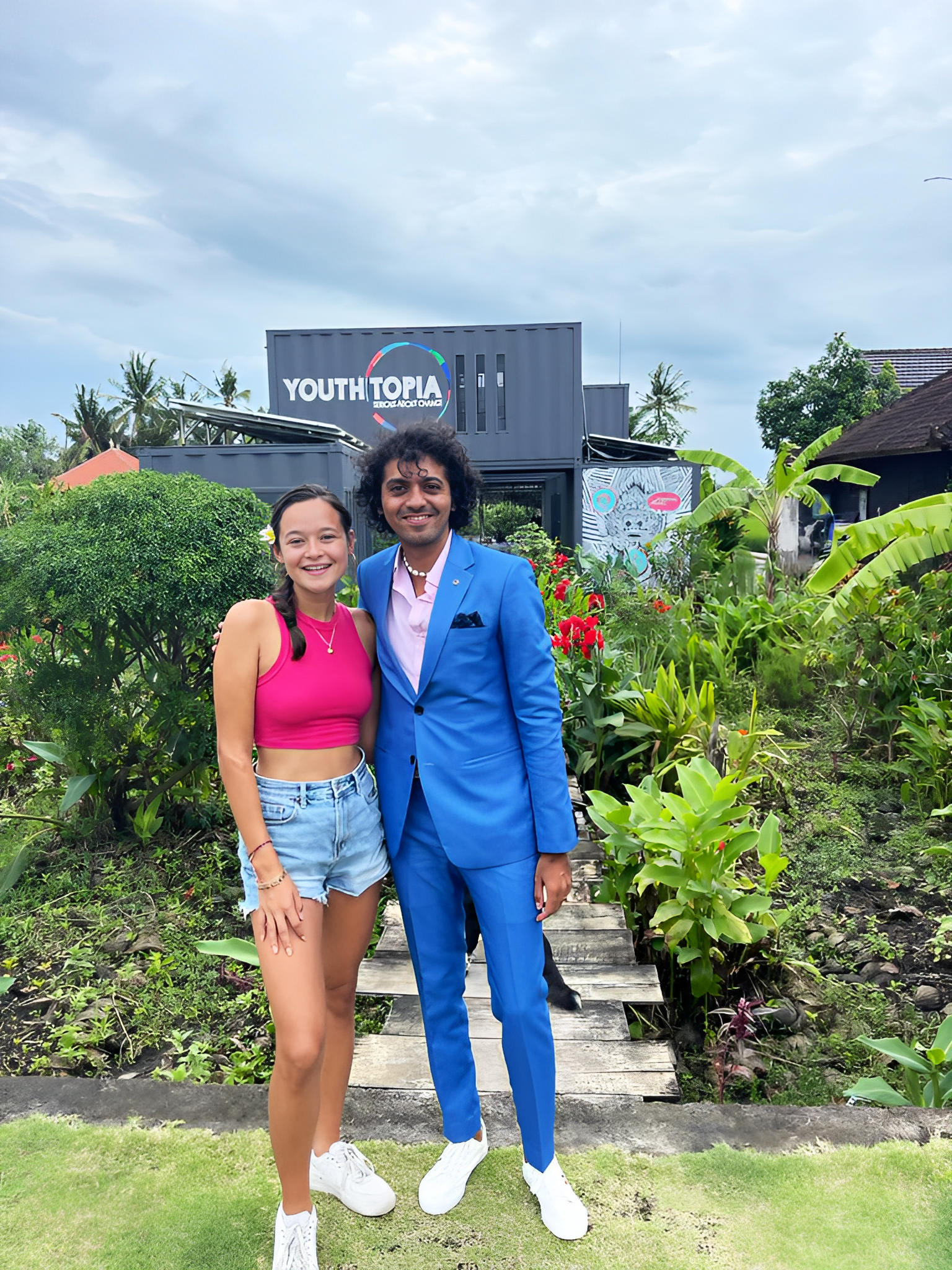 Founding Member of SSF at YOUTHTOPIA HQ – Bali
Uniting towards the Global Goal to #SaveSoil
Together, SSF and YOUTHTOPIA will work towards uniting individuals and organizations worldwide in their efforts to save soil. Our partnership will encompass a range of collaborative initiatives to foster a sense of responsibility towards the environment and that soil is not merely dirt. These include leveraging technology to amplify the message of saving soil, organizing educational workshops and campaigns, and developing engaging content to raise awareness about sustainable land management practices.
We will now also have the opportunity to amplify our impact by tapping into the expansive network of YOUTHTOPIA's community. By collaborating with them, SSF gains a wider reach and can engage with a diverse audience of passionate young changemakers. This amplification of our message and mission will help accelerate the pace of change and create a multiplier effect across communities. As we embark on this journey together, both organisations are committed to continuous collaboration, innovation, and knowledge-sharing. Forming an inclusive powerful alliance in unity, we are dedicated to ensuring food security for the next generation. Together, we will work towards a world where saving soil is recognized as a most important global goal.
Join us on this transformative journey as we inspire change, foster resilience, and create a legacy for future generations.
Source – SSF Volunteers